Welcome Messages from the President and Vice President of Congresses – EAACI Congress 2024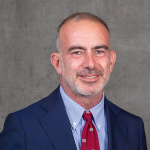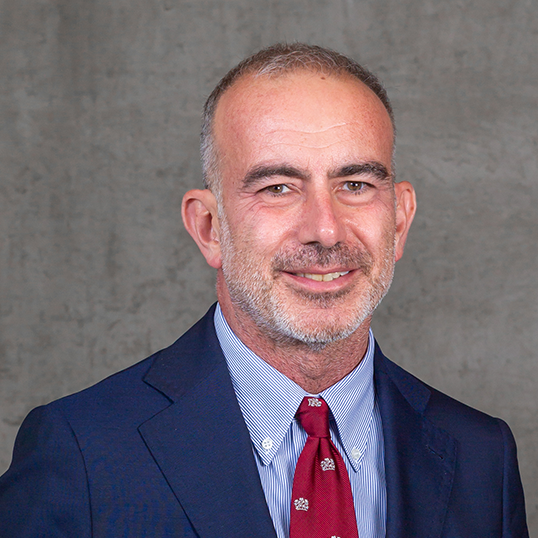 Dear Distinguished Colleagues,
The EAACI Congress 2024 cordially invites you to Valencia, Spain, from the 31st of May to the 3rd of June 2024. Under the banner of "Revolutionizing Patient Care Through the Power of Data Science," our focal point is to emphasize the significance of Allergy and Clinical Immunology through Personalized Care, Data Science, and the One Health approach.
We are looking forward to your participation in this journey, where your expertise will be a valuable contribution to the dynamic exchange that will unfold over the course of the four-day Congress.
We're all set for insightful discussions within our scientifically rich programme, where the latest discoveries in our captivating field will be presented. Prepare for an exhilarating experience at the congress! Anticipate a diverse array of session types and tracks that will immerse you in cutting-edge abstracts, providing a glimpse into the most recent research breakthroughs. However, our endeavour extends beyond the realms of science, as we are curating numerous opportunities for you to connect, network, and establish enduring connections with your peers.
Furthermore, EAACI is primed to unveil a host of new initiatives during the congress. In addition to the enlightening educational content, we have curated an array of engaging workshops and exciting surprises,ranging from updated guidelines to exciting plans for our Knowledge Hub, innovative research projects spearheaded by EAACI, and a comprehensive schedule of upcoming meetings, there is a wave of anticipation awaiting you. Brace yourself to explore a realm of possibilities!
The EAACI Annual Congress continues to hold its position as the premier and most influential event within our field, consistently drawing numerous delegates and abstract submissions each year. We encourage you to consider submitting your groundbreaking research and becoming a pivotal contributor to the wealth of knowledge that we will collectively share. Do not let the opportunity to be part of something extraordinary pass you by. Secure your place and let us transform this congress into an unforgettable experience together.
Your presence infuses our Annual Congress with an international flair, pulsating with vibrant energy. It is the collective spirit of attendees like you that renders it scientifically enriching and an unqualified success each and every time. Therefore, mark your calendars, register, and spread the word within your professional networks.
Together, let us ensure that EAACI Congress 2024 becomes an experience to be cherished.
Welcome to Valencia!
Yours sincerely,
Stefano Del Giacco
EAACI President
European Academy of Allergy and Clinical Immunology
Dear Esteemed Colleagues,
It is with great enthusiasm that we extend a warm welcome to you for the upcoming EAACI Congress 2024, scheduled to take place in Valencia from May 31st to June 3rd, 2024. As the Vice President of Congresses, I am honoured to address you on behalf of the European Academy of Allergy and Clinical Immunology.
The EAACI Congress is an eagerly anticipated event within the global community of scientists, healthcare professionals, and stakeholders dedicated to the field of Allergy and Clinical Immunology. It serves as a pivotal platform where our community unites to foster collaboration, share knowledge, and collectively advance our understanding of this vital domain.
Under the overarching theme of "Revolutionizing Patient Care Through the Power of Data Science," our congress promises to be an extraordinary intellectual journey. We are delighted to present a diverse and dynamic programme featuring over 150 scientific sessions meticulously crafted to both inform and inspire. These sessions will provide you with invaluable insights and empower you to broaden your skillset. Furthermore, our comprehensive programme encompasses practical workshops designed to ignite your curiosity and enhance your expertise.
As a participant, you will have the privilege of engaging with renowned experts from around the world who will share their wisdom, experiences, and the latest innovations in areas such as precision and personalised medicine, artificial intelligence & data science, allergen immunotherapy, immune modulators, biologicals, prevention of allergic diseases, novel treatment in allergy and asthma, innovation in novel approaches in clinical trials, one health and many more.
Our venue, Feria de Valencia, is a prestigious convention and exhibition center renowned for its modernity and versatility. It plays a pivotal role in hosting a myriad of events and facilitating business and cultural endeavors within the region. Valencia itself is a vibrant and picturesque city, situated along the Mediterranean coast, known for its rich historical heritage, awe-inspiring architecture, delectable cuisine, and the harmonious coexistence of tradition and modernity.
This year promises to be an unforgettable experience, an opportunity for us to collectively contribute to the advancement of our field and strengthen the bonds of our professional community.
I eagerly await the privilege of meeting you in Valencia and sharing inspiring moments throughout the congress. Let's make the EAACI Congress 2024 a resounding success!
Warm regards,
Mohamed Shamji
Vice President of Congresses
European Academy of Allergy and Clinical Immunology
Stay in touch
Want to get the news about all the EAACI events?
Subscribe for our events-newsletter here.