Welcome to the EAACI Hybrid Congress 2022!
Dear friends and colleagues,
We are eager to welcome you to the EAACI Hybrid Congress 2022, which will this year be held in Prague, Czech Republic and online on 1-3 July 2022.
Following up on the hugely successful first EAACI hybrid congress held in Krakow, Poland last year, we will provide you again with the flexible format, which enables joining us either onsite in the picturesque, historical city of Prague or attend from the comfort of your homes. We are working on an exciting and constantly improving content, that will make your congress experience better than ever – with more possibility for interaction, a rich, top-quality scientific programme, and a smooth digital-physical flow.
Prague reflects the 1000-year fascinating history of Central Europe and its current rapid development will provide the perfect coulisse for this exceptional event. The city's location in the heart of Europe makes it easily accessible to travelers. Prague has three international railway stations and a bus station, all connected to the metro, as well the Václav Havel Airport Prague, one of the busiest airports in Central Europe. The venue chosen to host our congress is the O₂ universum, a complex situated in north-eastern part of the city centre. It occupies an advantageous position which provides comfortable transport possibility, being reachable within 30 minutes by car from Václav Havel Airport and 10 minutes from the city center. At the same time, we are constantly working on improving our well-established Digital Congress Platform, delivering delegates a synchronized experience and creating bridges between the virtual and physical components of our congress.
The motto this year corresponds to the current research priority of our Academy: the One Health Approach. With this contemporary way of thinking we bring to your attention that the health of our environment, animals and plants is deeply linked to human health. Within the European Commission, the World Health Organisation and other key health opinion leaders, this approach has gained immense momentum, with new initiatives, research and multidisciplinary collaborations carving out an obvious and relevant space for us to join in with our expertise.
A multitude of common factors seems to be responsible for allergic diseases development, duration, and severity in all mammalian species. These include the effects of global warming, climate change, and air pollution which have already become clear; in addition to novel species of plants and animals in geographical regions where they have not been resident before; differences in blooming seasons; changes in the allergenicity of molecules due to CO2, ozone, or pollution contributing fine- and ultra-fine particles; the environmental hygiene status; body hygiene; diet and food composition; nutritional status; food processing; pollution of water, air, and environment; medications such as antibiotics or acid-suppressing drugs, the epithelial barrier hypothesis and many more. All these factors may have a varying influence on development and outcome of allergic diseases. Therefore, to successfully combine them, a well-coordinated approach both in humans and in animals is necessary. This involves a joint effort from all stakeholders, forging collaborations between our disciplines, governmental bodies, industry, and patients.
There is no better place to bring all these minds together than the EAACI Hybrid Congress 2022, which will provide three days of deep knowledge sharing, world-class lectures by our experts, and the possibility to brainstorm on these linkages, priorities, and challenges as the interdisciplinary community we are. The newest EAACI initiatives focusing on the topic of One Health will also be presented: the Research and Outreach Committee, the One Health Working Group's most recent activities and the development of the new EAACI Environmental Guidelines, among others.
We look forward to seeing all of you at the EAACI Hybrid Congress 2022!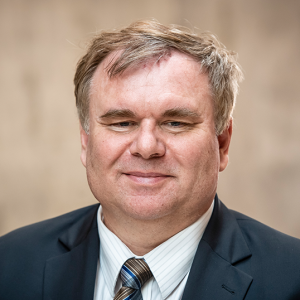 Marek Jutel
EAACI President 2019-2022
Dear Friends, dear Colleagues,
It is a great pleasure to invite you to the hybrid EAACI Congress 2022, which will be held from 1-3 July in Prague and on-line. This format brings many new frontiers and advantages, as was experienced during the first EAACI Hybrid Congress last year. The hybrid format allows participants to attend from all around the globe, but we would also like to express our wish to have as many participants as possible with us personally in Prague, in order to enjoy both the social contact with friends and colleagues and also what the magical Prague has to offer.
The motto of the Congress – the One Health Approach – corresponds to determining the links between human health and all environmental factors such as pollution, climate change, and more. This new perspective has the potential to bring completely new horizons in our attitudes towards solving disease. It will be very stimulating and exciting to discuss these points during the Hybrid Congress. I am convinced that the scientific programme of this year will not only help participants to update their theoretical knowledge, but will be helpful in their daily practice as physicians in many medical fields, not only those of allergy and clinical immunology.
For participants who decide to attend the Congress in person it will be a unique opportunity to discover the city of Prague: the historical capital of Bohemian Kingdom,, and now the capital of the Czech Republic. We are very glad that the historical importance of Prague- one of the key metropoles of the former Austro-Hungarian Empire are underlined, including the representatives of other Central-European countries' involvement in the Local Organizing Committee.
It is well-known that Prague offers numerous sight-seeing and cultural opprotunities you might enjoy by personally attending the Congress. Prague is easy to access as it is located at the heart of Europe with direct flight connection to all major airports worldwide.
The Congress will be held in the modern convention center O2 Universum which is located in the proximity of the city centre and is accessible conveniently by public transportation from all over Prague. The venue offers all the required facilities for a large congress, and also optimally enables the implementation of its hybrid format.
I am convinced that the EAACI Congress 2022 in Prague will be a memorable event for both in-person and digitally-connected participants! Don't miss it!
On behalf of the Local Organizing Committee,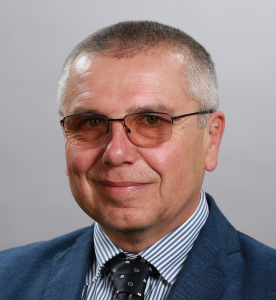 Petr Panzner
EAACI Hybrid Congress 2022 Chair
Stay in touch
Want to get the news about all the EAACI events?
Subscribe for our events-newsletter here.