EAACI Presidential message – New Year's Greetings
EAACI Presidential message – New Year's Greetings

Dear Colleagues and Friends,
Dear EAACI family,
We would like to wish you a happy and prosperous beginning of the year 2023!
Thank you for your support throughout 2022, and for your valuable contributions to this ever-growing and tightly knit community. We are a big team that reached impressive numbers – over 14,000 dedicated members: researchers, clinicians, allied health professionals – and has a fantastic cooperation with the National Allergy Societies, Sister Societies and Patient Organisations from all over the world.
EAACI continues to advance steadily on its mission to deliver the best and newest research into allergic and immunological diseases and asthma, with the aim of improving patient care.
This past year was a time for big milestones and changes in our operating ways, with a successful shift towards digitalization of many of our focused meetings: Winter School on Basic Immunology, SAM, ISAF, ISMA-RHINA, and FAAM-EUROBAT. We looked for ways to make the experience rich in knowledge sharing and at the same time interactive, and we continue to fine-tune this offer: hybrid formats enable science to be communicated not only throughout Europe but also around the globe.
But we also finally saw a comeback of our physical events, giving our delegates the important element of inter-personal exchange that we had been missing throughout the pandemic. Master Class Geneva, Allergy school Cork, and our Hybrid Congress in Prague have been the perfect opportunities for peers to discuss updates face-to-face, coming up with best practices and solutions to address the challenges in our interdisciplinary fields.
We can only look forward to enhancing our upcoming events: Winter School on Immunology in Davos, SAM Digital, DHM Hybrid, Allergy School in Taormina and of course our Hybrid Congress 2023 – which will be a unique occasion. Its motto "Pathways from precision medicine to personalized health care in allergy and asthma" opens the doors to an exciting interchange of knowledge and experiences: join the leading discussions, by attending physically in Hamburg, Germany, and online, from wherever in the world you are based! The venue, host city, and of course the scientific programme which is currently being prepared, will make it a truly impressive scientific gathering and the World's largest in our specialty.
EAACI has continued to publish state-of-the art guidelines, which we invite you to spread and implement to ensure optimal patient care. In 2023, we look forward to publishing the EAACI Guidelines on Environmental Science, and the EAACI Atlas on Planetary Health, along with a great ongoing team effort for the new Food Allergy Guidelines.  In addition, a plethora of task forces were approved and will start 2023 with exciting new mandates, continuing to yield a variety of comprehensive position papers. Our NASC and ISC Committees aid in spreading this research internationally.
Our Sections, Interest groups, Working Groups and Committees work hard to continue ensuring high quality basic, clinical and translational research!
Our three EAACI journals, Allergy, PAI and CTA, under the same publisher, continue to be under the spotlight as references for allergy experts and researchers, with rapidly increasing impact factors, positioning "Allergy" as the top scientific journal in our field.
EAACI has also launched a unique new platform for e-learning: the EAACI Knowledge Hub, which provides a top-level Continuous Medical Education, with a constant flow of new, updated resources for every level of education. Combining interactive e-learning modules with webcasts, live streams, webinars, recommended reads and assessments, the platform opens numerous possibilities to acquire CME credits conveniently and from a reliable and renowned source. We invite you to look at these and learn something new or refresh your existing knowledge together with our experts!
The MyEAACI Membership platform, specifically tailored to help you get the most out of being an EAACI member is well established and uses the latest technology and analytics, facilitating your registration to events, access to our journals and more.
Allergic diseases, clinical immunology and asthma are multifaceted diseases, and require a multisectoral approach to be tackled effectively; therefore, EAACI's links to a variety of stakeholders is constantly nurtured and strengthened. We need to spread our important findings and messages to a wider audience, to increase awareness on the pathologies we deal with: the EAACI Side event at the COP27 was an excellent opportunity to do so, with a focus on One Health. Our EU Advocacy activities continue with the collaboration of our dedicated patient organization counterpart the European Federation on Airways Diseases (EFA). Our patient organization committee also aids us in translating and spreading our research to a wider public.
EAACI's academic and social value is related to its high standards for education, research, and development, promoting good clinical practice and respecting patients' perspectives. It is also connected to the inclusiveness and diversity of its family members, its core values and activities, and its effective partnerships with national and international societies.
The world is changing faster than ever before. The Vision of our Academy is to lead the way towards a better understanding, improved management and cure of allergies, asthma, and immunological diseases.
We look back at 2022 as a year with many breakthroughs, accomplishments, and innovative approaches that open new windows of opportunity to all our members and stakeholders. We are excited to embark on 2023 together.
All the best wishes for the New Year!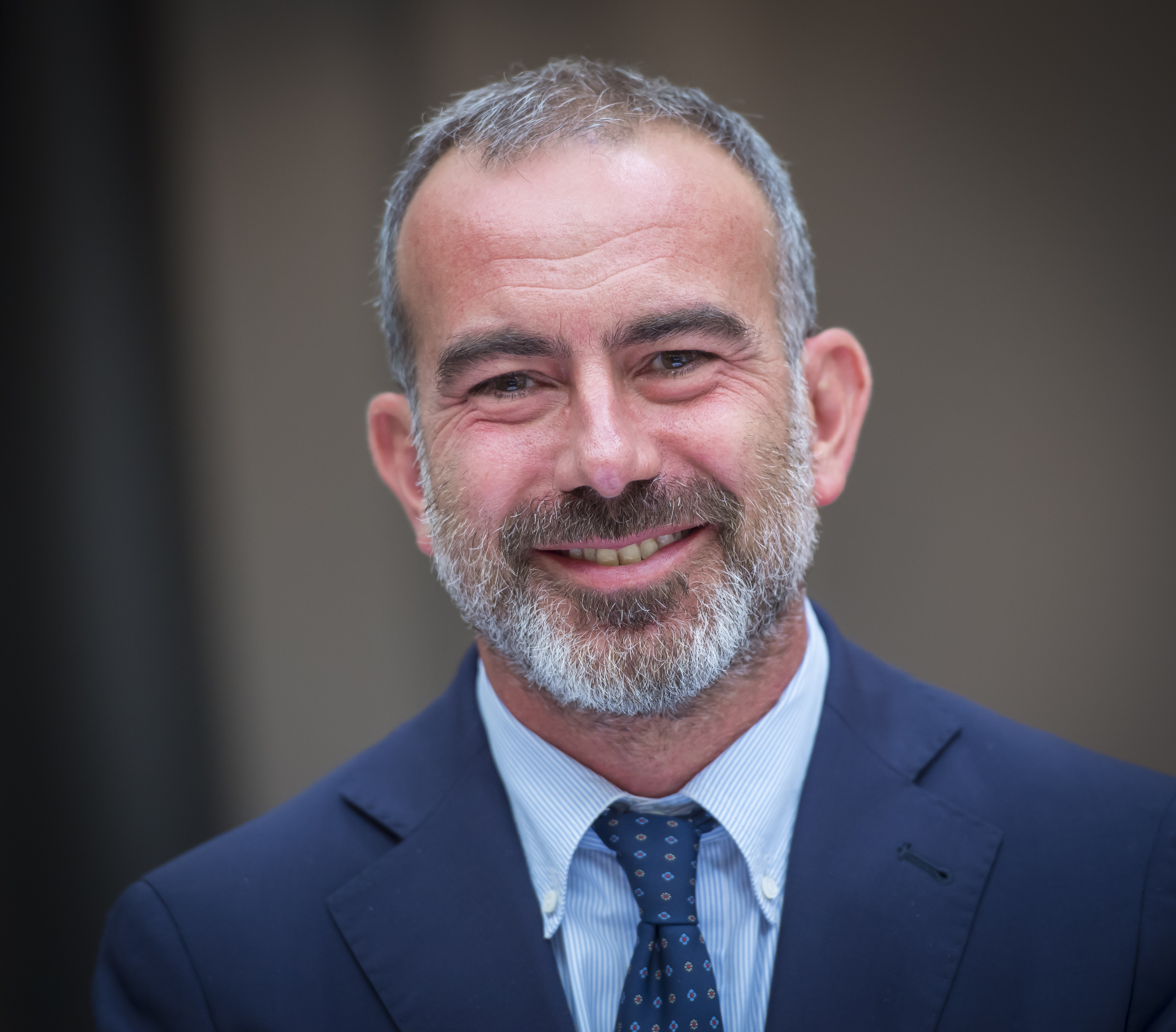 Stefano Del Giacco
EAACI President
with
The EAACI Executive Committee
The EAACI HQ Staff