Discover our EAACI Knowledge Hub AIT Module
Discover our EAACI Knowledge Hub AIT Module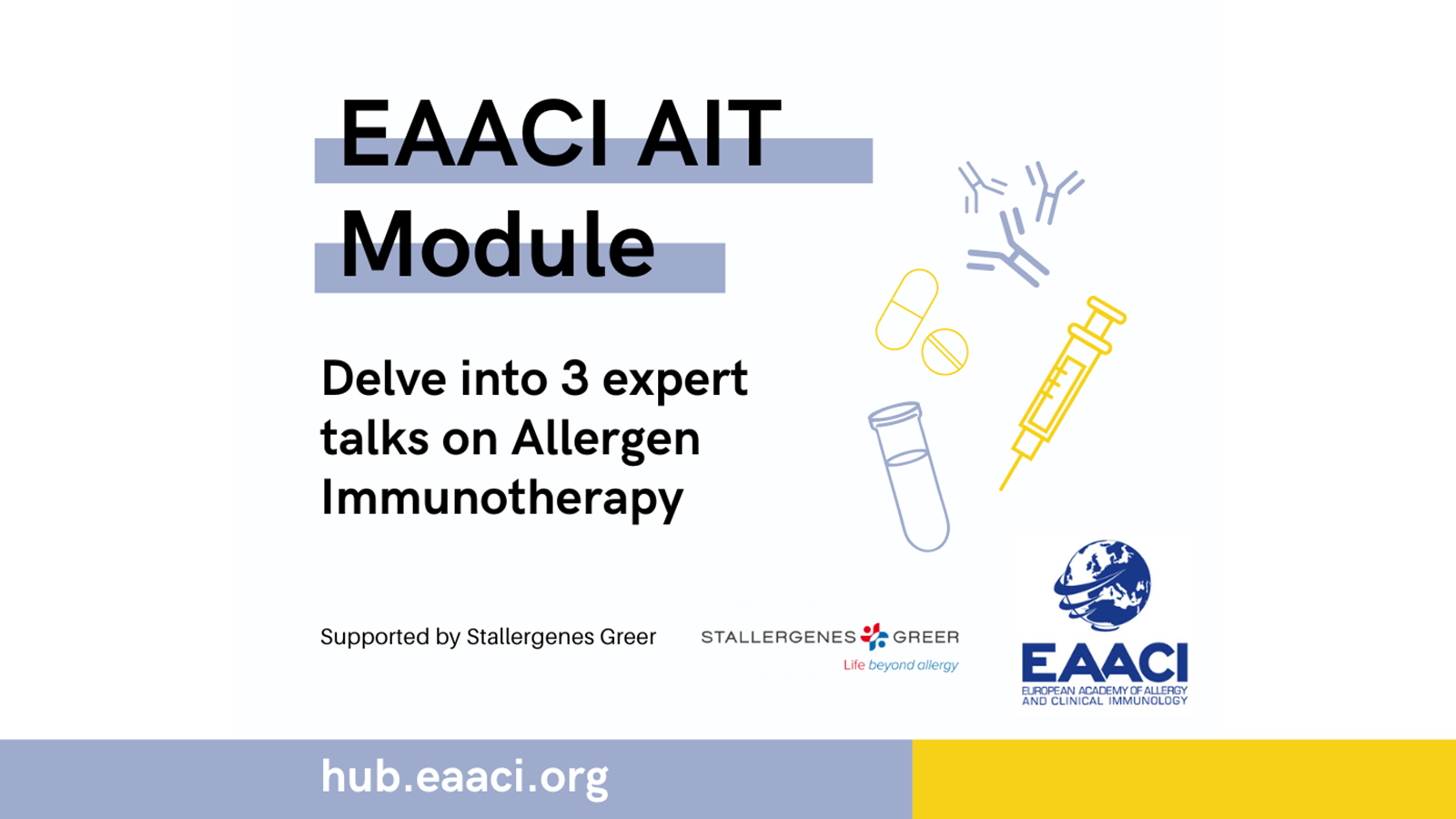 We encourage you to discover our most recent EAACI Knowledge Hub unique content: "Allergen immunotherapy".
The module aims to provide basic and advanced knowledge on the mechanisms of tolerance induced by AIT and the management of allergic patients by applying AIT to achieve the best clinical results.
The module focuses on personalized solutions, using plausible diagnostic tools, combining molecular IgE tests with mobile heath technology and e-diaries. The complexity of achieving effective AIT by the use of predictive biomarkers to stratify the patient groups in line with personalized approach as well as immuno-mechanisms of both sublingual and subcutaneous immunotherapy are described.
This educational tool consists of three lectures given by well-known experts in the field.
Challenges in allergen-specific diagnostics and treatment in 2022 by Paolo Matricardi, Charité University Medicine, Germany
How AIT offers a personalized patients management approach by Marek Jutel, Wroclaw Medical University, Poland
Molecular diagnosis in respiratory allergies and its clinical relevance by Mohamed Shamji, Imperial College London, UK
By attending the module, students, allergy trainees, allergists, all HCPs with the chance to come across allergen immunotherapy, and also academicians can have the benefit of updating their knowledge.
Live Q&As with the speakers will be scheduled and announced in the following weeks, and eventually you will have the possibility to gain CME accreditation by watching the module and taking the assessments!
Head over to hub.eaaci.org to discover the new EAACI Allergen Immunotherapy Module!