Translation
Translation and transcription services
As part of our commitment to improving inclusion and access to information dedicated to all aspects of severe asthma, the ISAF Digital 2021 will provide a translation service in different languages, during the live event on April 17.
Which sessions have the translation service?
Please note the translation service is only available during the live stream of sessions and will not be available when watching a session on demand.
How to activate the translation service?
Click on the live session. There will be a translate button below the video player. Click on this button and a selection of languages will appear for you to choose from.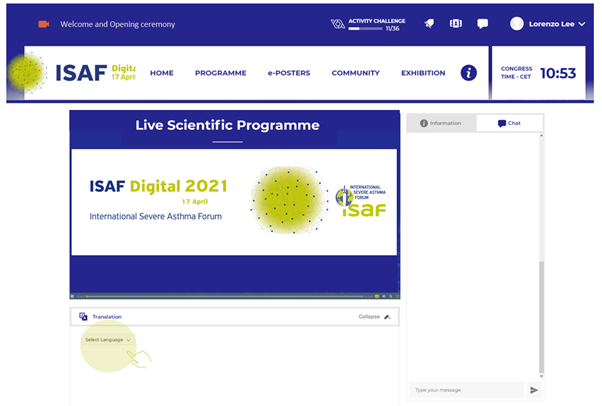 Select the language you wish to see the presentation transcription in and listen to the audio translation, then click Join.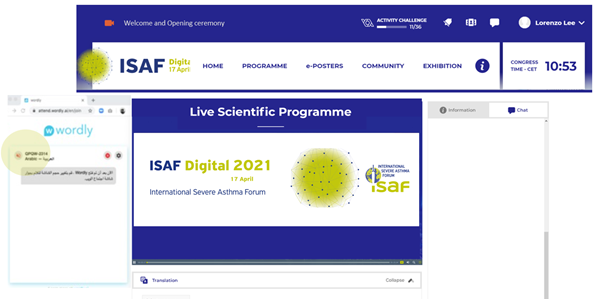 Now that Wordly is open, resize the web browser window to sit next to the online congress platform.
To only listen to the Wordly audio, mute the audio in the online congress platform by sliding the volume control in the bottom right hand corner completely to the left.
If you choose Cancel, you will return to Wordly session.
To start listening, click on the red speaker icon to unmute. To mute again, click on the speaker icon.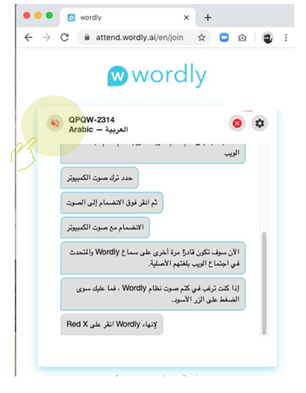 Arabic
Bengali
Chinese (Simplified)
Chinese (Traditional)
Dutch
English
French
German
Hindi
Indonesian
Italian
Japanese
Korean
Polish
Portuguese
Russian
Spanish
Tamil
Vietnamese